Providing technology consulting, IT systems testing, technical training and advisory services since 1997, with professional solutions in:
Telecommunications, wireless, cellular, satellite and mobile radio systems
Electronic systems and RF technology
Communications electronics
Information Technology (IT) and computer systems
Digital imaging, photography, video and multimedia
Instructor-led technology training
Software and IT systems testing
Field applications engineering
Technical advisory and support services
International business development and technical sales
Courseware development and instructional design
Technical writing and documentation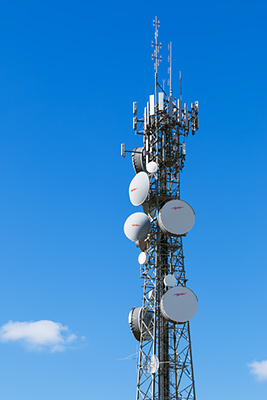 Based in Australia, we have worked with various international electronics equipment manufacturers, software developers, corporations, telecom operators, law enforcement, and military and government organisations.
Contact us for more information.
---
Past Projects
Past projects throughout North America, Central and South America, the Caribbean, Asia and Australia have included:
Technology Consulting
Fault-finding and field acceptance testing of 2G GSM and 3G WCDMA cellular RF transmission infrastructure equipment, including Passive Intermodulation (PIM) testing.
Installation and optimisation of RF amplifier equipment in cellular base stations.
Wireless surveys of telecom systems, including analysis of cellular system parameters, measurements, and drive test results of GSM, CDMA and WCDMA systems.
Evaluation of telecommunication networks.
Project management of teams installing specialised wireless communications systems.
Installation and commissioning of a satellite communications ground station.
Field applications engineering, telecommunications and communications systems integration and design.
Technical product advisory services for international equipment manufacturers.
Field demonstrations and trials of advanced communications equipment.
Technical advisory and field operations support for law enforcement, military and government organisations.
Training and Instructional Design
Development and delivery of instructor-led, e-learning and blended training courses in telecommunications and advanced computer systems.
Provided training and assessment in classroom and field-based courses to technical and non-technical audiences, including non-English speaking learners.
Developed and taught university lectures in electronics and communications subjects for international learners.
Creation of web-based courses in Articulate and Adobe Captivate.
IT Systems and Software Testing
Field testing of embedded and windows-based wireless test and measurement equipment, liaising with engineering teams to report bugs and suggest improvements.
Testing of embedded software platforms for telecommunications and advanced computer systems products.
Integration, regression and user acceptance testing of web-based systems for blue-chip corporate and government users.
Testing of enterprise Learning Management Systems (LMS).
Software system evaluation for international electronic equipment manufacturers.
Static HTML and WordPress website development.
Technical Writing and Documentation
Technical writing and documentation creation for user guides, application notes, software release documents, websites, product catalogues, promotional material and commercial tenders.
Production of web-based help systems in Adobe Robohelp.
Creation of digital imaging, photography, video and multimedia assets for documentation.
Contact us for more information.